SECOND ACEB JEANNE NICOLET DELIVERING DEMOCRACY AWARD PRESENTED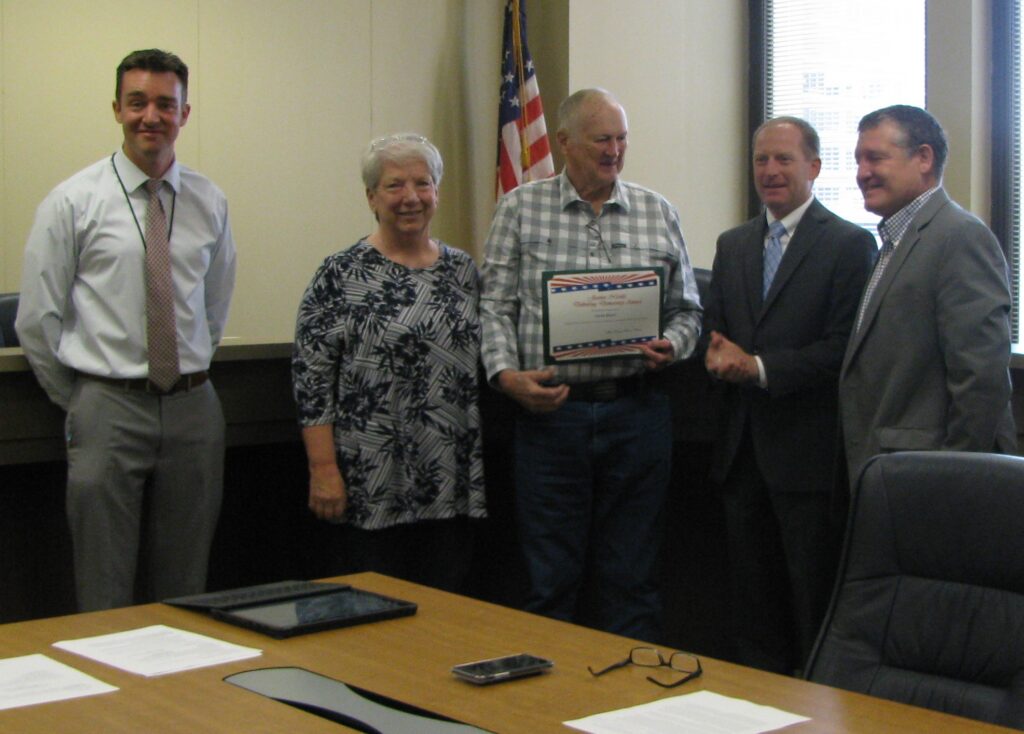 Laron Beyer has been literally delivering democracy in Allen County Indiana for over 50 years.
Laron has served as the contractor responsible for moving voting machines from their storage facility to over 100 locations throughout Allen County for most of those years. Laron began his elections moving career as a worker with Fort Wayne Storage Company, an Allied Van Lines agency in Fort Wayne. It was an important job that required specific logistics and equipment handling skills, which most movers did not have. Laron remembers a big snow storm that trapped him at his home the week before Election Day and he had to call in to say he could not make it to work. Later that morning, a state snow plow came up the road and cleared a path to his home only and no further. The driver told Laron "I don't know who you are, but someone wants to get you to work pretty badly today!"
After the agency changed hands several times, Laron decided to start his own business to specialize in the moving of Allen County's voting machines. When Laron started this business, voting machines weighed 1,100 pounds. A 35 foot trailer could hold 12 machines at a time. If there where any steps at a polling location, block and tackle units, planks and teams of 6-8 men were required to place the machines into the voting areas. Laron remembers only one time that "we almost lost one," while it was going up a flight of 30 stairs at North Side High School. Luckily, a nearby group of high school students leapt into action to help pull the machine in place after a plank slipped underneath the moving team. Laron's moving teams were very happy when the next version of voting machines only weighed 700 pounds!
Laron has been a trusted, reliable partner for many, many years. His understanding of the precise timing, people, facilities and supplies needed to deliver voting machines to their locations has been an invaluable service to the Election Board and Allen County voters.